Friends and family enjoyed spirited fun…or joined a friendly game of competition.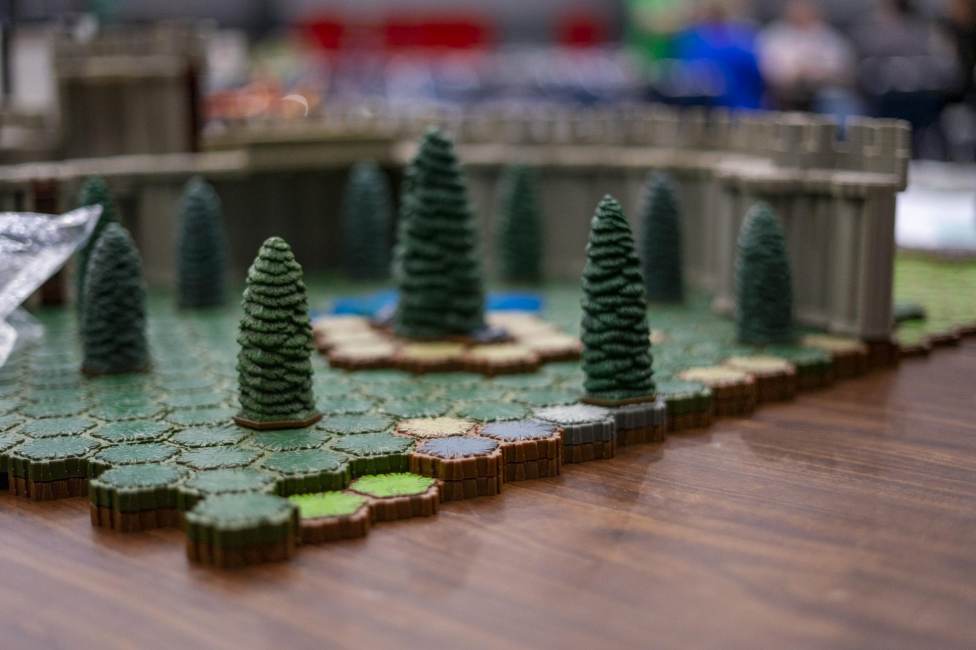 Are you lucky? How about strategic? Do you like games of chance or skill? The tabletop gaming area, located on the McKinney balcony on the second floor, was a dedicated space where fans could play newly purchased board games. Programming included curated games from tabletop fans who have a passion for hosting and teaching new players and old hands at various tabletop games.

Are you unsure about what tabletop game to pick? Perhaps you have not read the rules to the game? Our onsite gaming docents helped fans select a game based on their interests. These volunteers have extensive knowledge about gaming, and were available to teach and encourage play.
Throughout the weekend, Game Masters from the Pathfinder/Starfinder Society of Houston and the Houston-based D&D Adventurers League hosted tabletop role-playing games for both veterans and newbies, on the McKinney Balcony located on the second floor. This was a perfect time to get into a game and experience the joy of being an adventurer in a world filled with magic, dragons, elves, and more!