More information for Comicpalooza 2024 coming soon!
So, you're new to Comicpalooza and don't know where to start? Well you're in the right place! This is your guide to all things Comicpalooza, from where to park, stay, and what tickets to buy.
Comicpalooza Passes
First thing is first – Comicpalooza passes. Whatever aspect of the show you're interested in, a Comicpalooza pass is required to enter the show. There are various pass options that you can choose from, visit our buyers guide and get the deets on what each pass includes. What's neat is that all passes grant you access to the exhibition floor, special attractions, entertainment, and celebrity panels! But remember, they do not include photos and autographs. Purchase your pass before you come to the show, either online or via the Virtual Guide, and enjoy cost savings. If you wait until the event weekend, you will have to pay door prices.
TLDR: Comicpalooza Passes are required to enter the show. If you purchase beforehand, when you arrive, you'll pick up your badge at Will Call. If you need to purchase on-site, you'll go to the Purchase Passes line.
Photo Ops and Autographs
More information for Comicpalooza 2024 coming soon.
TLDR: Photo and autographs are purchased separately.
Early Badge Pick Up
More information for Comicpalooza 2024 coming soon.
TLDR: Skip the lines by getting your badge early.
Schedule
Ahead of the show, our schedule will be up with all of the programming and activations going on throughout the weekend, including our celebrity panels. Make sure to look at them before the show weekend and prioritize accordingly.
More information for Comicpalooza 2024 coming soon.
TLDR: Look at our schedule ahead of time on the website or by downloading the Eventny app.
Check Out Our Virtual Guide
Sometimes schedules change. To get the latest information about panels, schedules, and descriptions, you can check out our Virtual Guide and plan your day out. You can also find the floor map, exhibitors, and much more!
More information for Comicpalooza 2024 coming soon.
TLDR: Check out the Virtual Guide for all the most up-to-date information.
Parking
There are several parking options close to the George R. Brown Convention Center or within walking distance. Make sure you visit our parking page to view all of your options and make plans ahead. Be aware, there will be an Dynamo game on Saturday evening, so traffic may be busier than usual, make sure you leave early enough and don't miss out on your panels!
TLDR: Review the parking map before heading to Comicpalooza.
Hotels
If you want to be in the center of all things Comicpalooza, book a staycation or vacation at one of our partner hotels and have the benefit of being steps away from the pop-culture festival and steps away from a power nap or cosplay change!
TLDR: If you're looking for a hotel stay, visit our partner hotel page.
Cosplay
Comicpalooza is a great place to show off your cosplay or admire other people's creations. Before you plan your cosplay for the day, make sure you read our Code of Conduct to see what is acceptable and not acceptable. If you see a rad cosplay and want to take a picture of them or with them, remember, cosplay is not consent. Always ask for permission before taking a photo.
TLDR: If you're cosplaying make sure to read our Code of Conduct.
Follow Us on Social Media and Sign Up for Our eNewsletter
Pick your platforms and follow us on Facebook, Twitter, Instagram, or YouTube. Facebook, our Facebook Event Page, and Twitter have the most up to date information for the public including cool announcements and industry news, while Instagram and YouTube are more about what you can see at Comicpalooza and what you can do, whether from previous years or happening in real-time event weekend. When you make a purchase you will be automatically included in our email newsletters that summarize weekly announcements, provide helpful and timely information, and give you a head's up on what's to come. If you're not ready to buy but want to be informed, sign up here.
TLDR: Follow us on social media and sign up for our newsletter.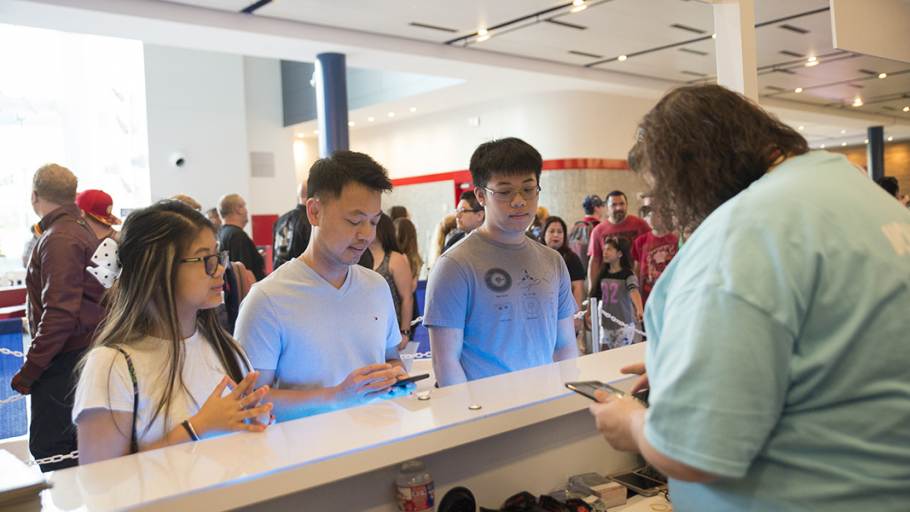 Stay up-to-date with the latest event information, new guest announcements, and more!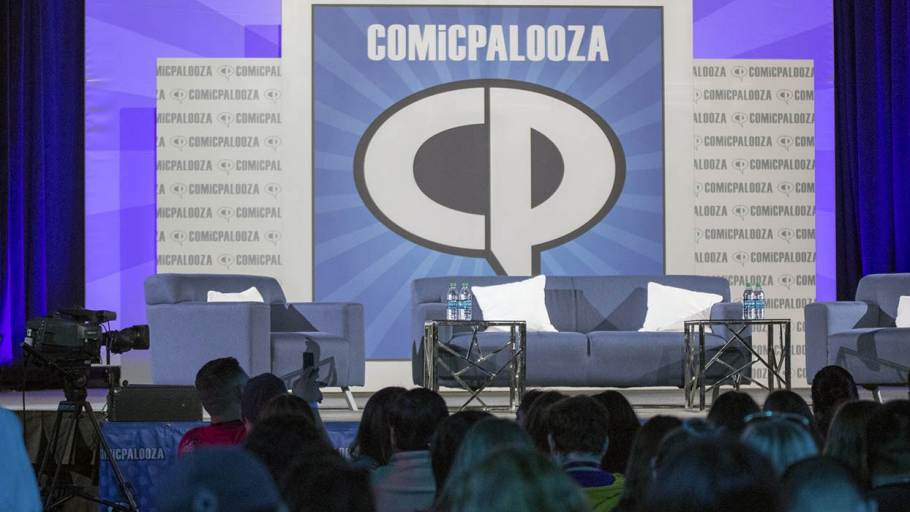 Comicpalooza is the largest annual, multi-genre, comic book, science fiction, anime, gaming, and...