Literature at Comicpalooza covered a wide variety of genres. Ranging in topics, published novelists shared their insights and experiences. Aspiring authors and literary enthusiasts attended a critique workshop, gained exposure within the industry, engaged in entertaining and didactic discussions, enjoyed presentations on popular topics, and met accomplished writers.
Types of Literature Events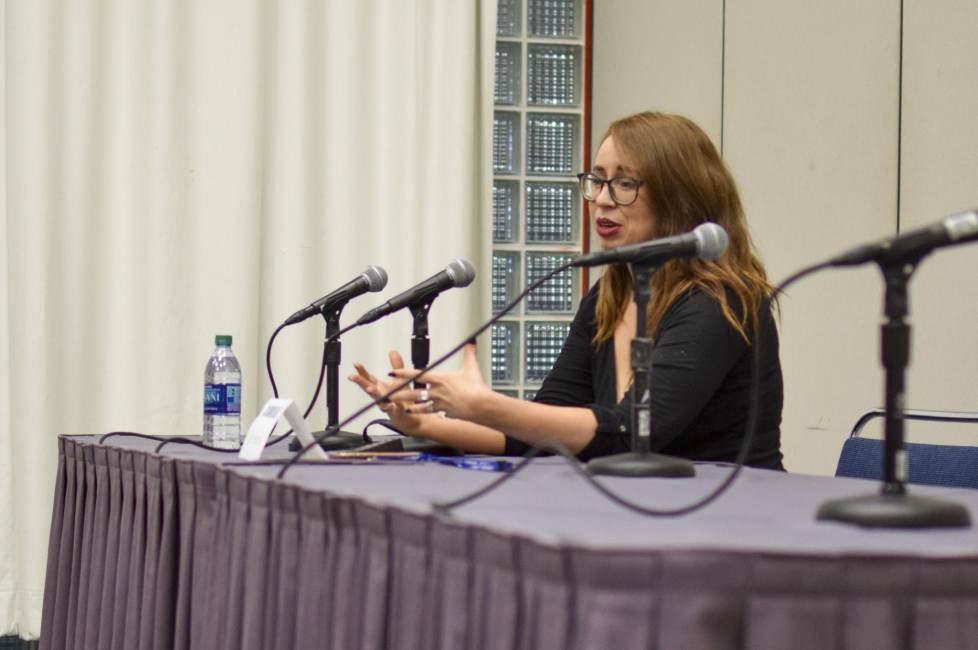 Author-Led Panels and Q&A
Did you want to ask a writer where their brilliant idea came from – or learn the process that sparked their creative genius? Were you inquisitive, did you have a lot of inquiries, or, perhaps, you simply wanted to sit and listen to a professional author you admire? Fans were given the opportunity to attend one of our many panels while authors discussed the wonderful worlds of literature.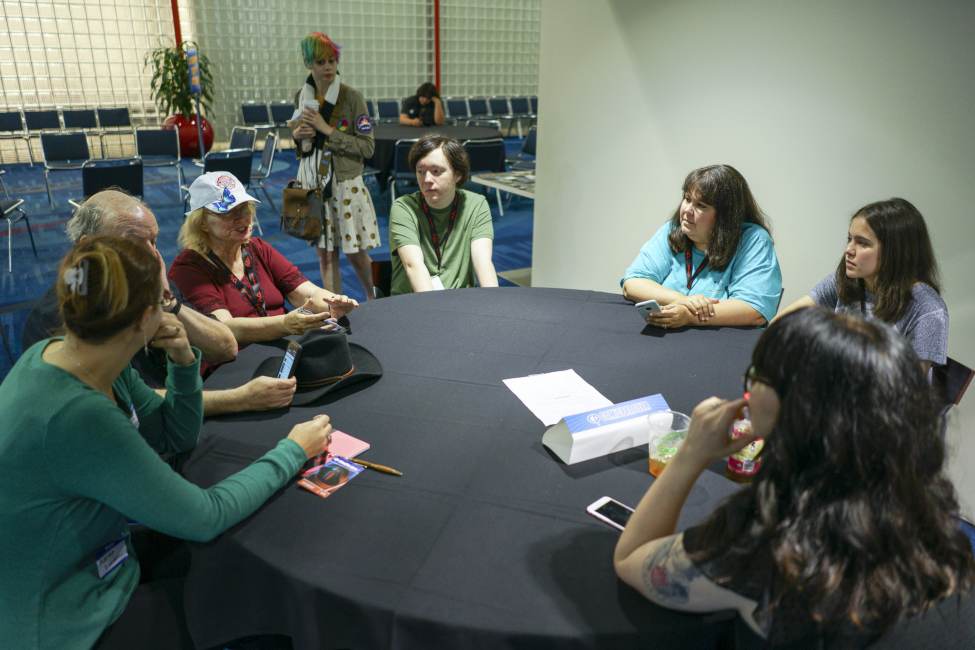 Fan Roundtables
By fans, for fans, with fans! You had the opportunity to join your fellow readers for a rousing, interactive discussion including YA, Fantasy, Science Fiction, Fan Fiction and Thrillers: good, bad and ugly.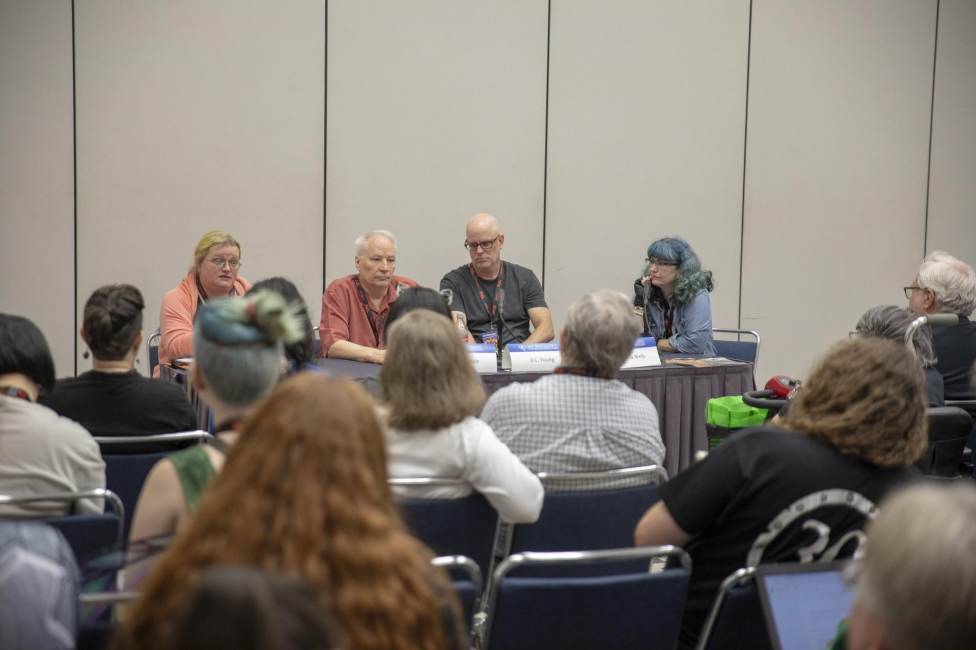 First-Ten-Pages Critique Workshop
Did you want critical feedback from professional editors to help you become a better, more well-rounded writer? Could you handle both honest praise and criticism? If yes, then you could have joined us for our First-Ten-Pages Critique Workshop where you could have received direct and actionable feedback to help make sure the arguably, most important part of your query packet will keep prospective agents interested in working with you.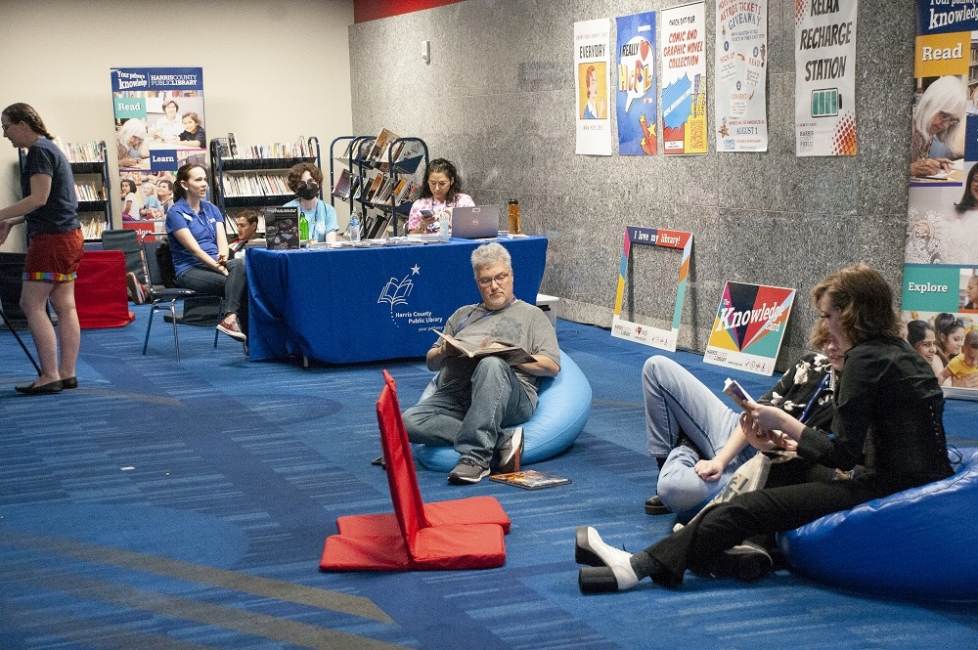 Harris County Public Library Reading and Recharge Station
Did you need a quiet break from the crowds? A relaxing beanbag to read that new book in? Wanted to practice drawing a comic book or just needed a quiet space to rest for a bit and charge your phone? Attendees could visit the Harris County Public Library: Reading and Recharge station. They wanted to help YOU recharge so you could get back into the Comicpalooza action. There were books (and comics!) to check out, library cards to make, and even a fun activity or two. Your favorite librarians were also there to suggest a book and offer a quiet space to read it!