Comicpalooza's Literature Conference educates and inspires. Published novelists, covering a variety of genres, share their experiences with attendees. Writers, aspiring authors, and fans have the opportunity to attend panels, gain exposure within the industry, discuss projects, and meet published writers. Panel topics include building stronger characters in your writing, an in-depth discussion of Good Omens, and writing horror featuring Preston Fassel.
Types of Literature Events
The Literature Conference has hours of diverse offerings that include didactic discussions, read & critique sessions, writing workshops, author spotlights, and fan roundtables. Fun genre panels encompass discussions on horror, urban fantasy, paranormal romance, and much more.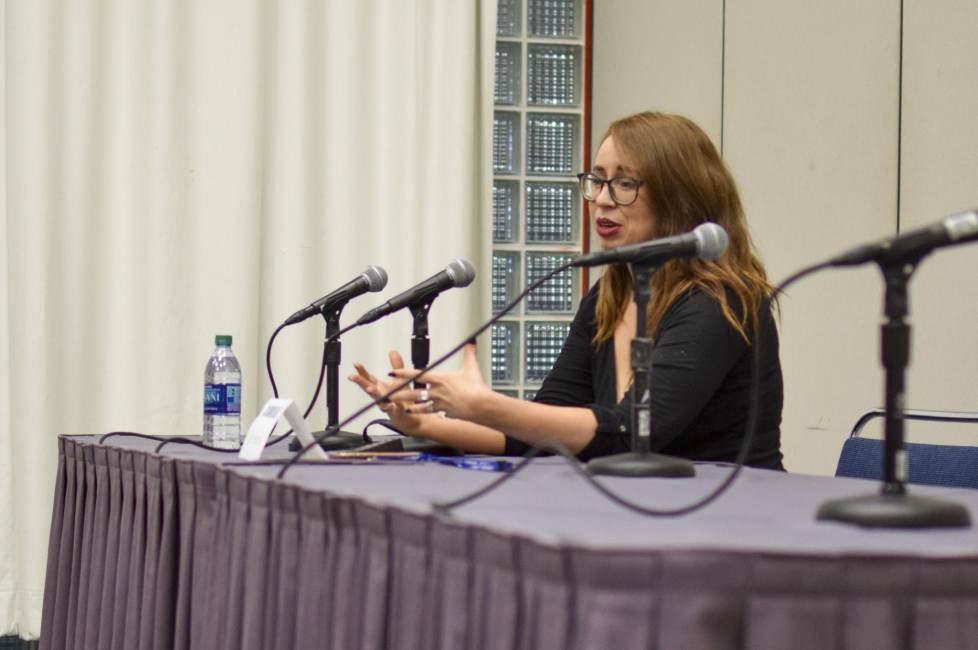 Author Lead Panels and Q&A
Do you want to ask where that brilliant idea came from or learn the process that sparked creative genius? Do you have a lot of questions or simply want to sit and listen to professional authors who you admire? Attendees can go to one of our many panels and have a seat while we discuss the wonderful worlds of literature.
Featured Literature Events
With so many panels to choose from, it was difficult to know where to start. Here's what we offered throughout the weekend:
Ravenous readers enjoy these entertaining panels:
In Defense of Draco Malfoy
Crowley and Aziraphale: A True Love Story
Harry Potter: Unanswered Questions from the Wizarding World
Books as Portals to Places and Times Far, Far Away
Aspiring writers, those that teach, write for fun, or want to learn about the process take advantage of workshops and didactic offerings such as:
Horror Writing with Preston Fassel
Writers Workshop: Build Strong Characters with the VOTE Method
How Many Short Stories Does a Short Story Anthology Make?