Leave your keys behind! There are so many options when coming downtown, you don't need a car you just need to decide what works best for you.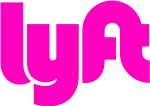 Lyft was proud to be the official rideshare partner for Comicpalooza 2018 and made many rides to the event hassle free and convenient. They also had an awesome indoor lounge set up so attendees could keep cool while waiting for their Lyft driver, including fun arcade games, comfy seats, and a live art demo.
Lyft Lounge
Cosplayers & a hot summer day? Sounds like a hot mess. Lyft to the rescue! 
Be sure to stop by the indoor lounge on Level 2 near the Avenida South Transit Center to keep cool while you wait for your Lyft driver. With fun arcade games, comfy seats & a live art demo, you'll definitely want to make the Lyft Lounge your pit stop before you head into Comicpalooza or head home for the night.
The 13 mile METRORail offers convenient accessible service within the heart of the city between downtown Houston and NRG Park, including the Theater District, Museum District and Texas Medical Center.The 5.3-mile North Line has a convenient stop just north of the George R. Brown Convention Center. The Green and Purple North Lines connect the Convention District to Houston's bustling Theater District along with many other stops. The 7.5-mile Main Street Line, or Red Line, offers convenient and fast service between Downtown, Midtown, Museum District, Texas Medical Center and NRG Stadium and Center. One-way tickets cost $1.25 and can be purchased using cash or credit at all rail stops. Discounted fares are available to students, seniors, Medicare cardholders, the disabled and jurors.
Click here for additional route and fare information.
Greenlink
Monday-Friday
6:30
am- 6:30 pm
Every 7-10 minutes
FREE
Greenlink Route & Stops (jpg)
Greenlink Stops & Points of Interest (pdf)
Seven buses operate Monday through Friday, 6:30 a.m. to 6:30 p.m., approximately 7-10 minutes apart. The route spans 2.5-miles with 18 stops and connects major office buildings along Smith and Louisiana streets to METRO transit, the convention corridor, hotels, restaurants, shopping and entertainment. From the GRB you can reach many popular downtown destinations, including  Main Street Square, Discovery Green, GreenStreet, Phoenicia Specialty Foods, City Hall and the Central Library.
The buses run on Compressed Natural Gas (CNG), making them a cleaner transportation alternative. Features of the buses include a streamlined, modern design, low-floor access, perimeter seating, high-quality air conditioning, 28-seat capacity and are ADA compliant.
Greenlink is operated by METRO through an interlocal agreement with the Downtown District, BG Group and Houston First.
Taxis 
Houston has more than 2,400 taxis in its fleet. There are also 1,700 limos and town cars.
$6 Cab Fare Anywhere Downtown
The City of Houston has authorized a flat taxi fare of $6 for all trips in the downtown area. This $6 fare will apply anywhere within the Central Business District, bounded by Interstate 45, Interstate 10 and U.S. 59. The fare, in addition to increased downtown taxi stands, provides an easy alternative to driving to lunch, business meetings and activities throughout the downtown area. No surcharges will apply to the fare, which can accommodate multiple riders under the $6 total rate.
Would you rather have the taxi come to you?
Here are the numbers you need:
Fiesta Cab Company: (713) 225-2666
Liberty Cab Company: (713) 695-6700
Lone Star Cab Company: (713) 444-4444
Yellow Cab Houston: (713) 236-1111 or visit YellowCabHouston.com
Note: For the fastest pick up, use the Yellow Cab's Hail A Cab app or Lone Star Cab's Curb app or go to the nearest hotel, there is always a queue!
Zipcar
Zipcars are available for rent at 8 locations throughout downtown Houston.
Zipcar allows users to rent a nearby car when they need access to it. Users can sign up for a membership online for a one-time $25 membership fee and then have access to rent a car from any Zipcar lot or from a mobile app for an hourly or daily rate. Rates typically start from $9/hour and $73/day.
The rental includes gas, a reserved parking spot and up to 180 miles of use per day.
Houston B-Cycle
Houston B-cycle is a public bike sharing system, intended to be used for short trips in and around downtown Houston and surrounding urban areas. Houston B-cycle members can pick up a bike at any B-station and return it to that same station or any other B-station when they're done. Membership to the system can be purchased online or at any station. Members can use their credit card or B-card to unlock a bike in seconds. Returning a bike is even easier. Just roll it into a dock and walk away.
Memberships are available by day, week or year. All members have unlimited access to the bikes. With a paid membership, the first 60 minutes are free. Ride time after the first 60 minutes is just $2 for each additional half hour with a maximum charge of $55 a full day.
One Day Membership $5
Weekly Memberships $15 
Annual Memberships $65
All memberships start at the time of your first bike use, not the day and time you purchased the membership. (Tip: To save usage charges, just return a bike to any B-cycle station within 60 minutes and then start a new free 60 minute ride).
Jitney Service
The Wave–a hybrid between a taxi, limo and public bus–is a jitney service that shuttles folks around Houston's primary nightlife areas, including Midtown, Montrose, Downtown, Uptown, Rice Village and the Washington Avenue corridor. There are a number of ways to catch the wave: along its route, call to see when and where the Wave will be arriving or pick it up at a designated free parking lot (southwest corner of Houston and Memorial Pkwy. and at Pizzitola's on Shepherd). Frequent riders can get a monthly membership. The Wave also offers private rentals with a concierge service.
Airport Information
For more information about flying in and out of Houston, please visit:
http://www.fly2houston.com/ or Airport Information on VisitHouston.com