Do you have a unique pop culture display, themed vehicle or entertainment you'd like to showcase at Comicpalooza? Fill out the application at the link below!
A cross between paintball, airsoft, and traditional laser tag with all of the options of a video game, Battlefield Houston is a memorable and exhilarating game you have to check out!
Robotica: A Robotics Experience
Fans cheer alongside teams from all over the world as they enter their destructive creations—from buzzing behemoths to diminutive droids—in the ultimate battle bots tournament where no two robots make it out in one piece.
Have you ever wanted to present to a jury of your peers why Superman would beat Goku? All weekend long Comicpalooza fans will have a chance to participate in mock trials featuring a wide variety of topics to argue about.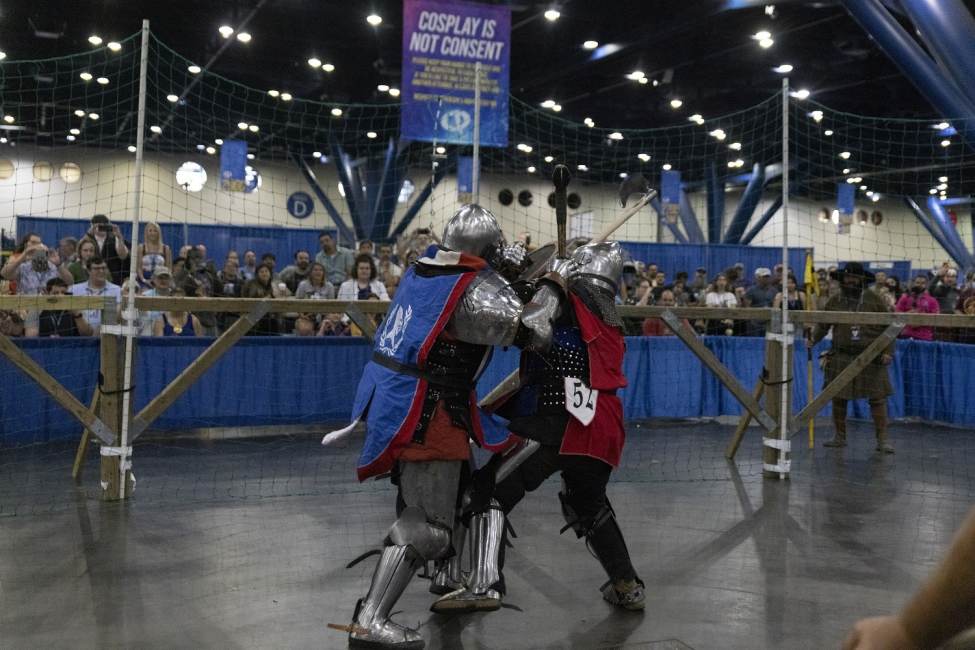 Full Steel Combat
Knights are a part of the fantasy psyche as much as dragons and tyrant kings. Have you ever wanted to watch knights participate in melee combat, to hear the ringing of steel and the clashing of swords? Watch Full Steel Combat all weekend and root for their favorite knights!
MechCorps
Ever wanted to drive a giant robot armed to the teeth with lasers, cannons, and missiles to own the battlefield? Mech Corps let you fight one on one, free for all, or against the computer in these pods created uniquely for this game.
The Comicpalooza Podcast Program
With a multitude of diverse podcasts getting their 'geek on', the Comicpalooza Podcast Program entered another year of liveliness. The program hosted sessions throughout the weekend with educational panels, game shows, live podcasts, covering various pop culture topics, and exclusive panels featuring special guests.
Red Carpet Experiences
Make your presence known and your cosplay shine. We provided you the star treatment with several red carpet experiences around the show that gave you the opportunity to strut the red carpet like the superstar you are.
Renegade the Supernatural Tribute Impala
Spanning 15 seasons and countless fans worldwide, Renegade is the vehicle of choice for the main heroes of the hit TV series Supernatural.
Fans of tabletop gaming can enjoyed the largest social deduction game of its kind - Ultimate Werewolf. Fans joined Ultimate Werewolf Houston for a game filled with murder, accusation, and all the lying your demented mind could muster.