Do you like the spotlight? Can you put together 45 minutes of entertaining content that would intrigue and engage our attendees? Comicpalooza provides panels for a diverse mix of fans, geeks, and fantasy lovers of all ages. You can host a panel discussing your favorite subject, create an interactive audience experience, or teach new skills. Just remember, keep it interesting and follow the guidelines.
Types of Panels
There are four (4) panel types at Comicpalooza:

Discussions: Individual or group-led panels covering a topic within the larger umbrella of pop culture. These panels should bring fans together and give them the opportunity to interact and share their thoughts or ask questions. [Select a Small (holds up to 75 people) or Large (holds up to 200 people) panel room based on anticipated audience size.]
Demonstrations: Educational sessions with trained specialists teaching an activity such as dance, a game or sport, or even sword fighting techniques. [Select a Demonstration room]
Workshops: Expert-led interactive lessons, most often related to pop-culture crafts, cosplay, writing, etc. [Select a Workshop room]
Performance: Theatrical, musical, and dance acts, as well as standup comedy and magic routines that excite and entertain audiences. [Select a Demonstration room]
If you feel your panel does not fall within one of these options please pick the best fit and provide an explanation in the description so we can better understand if and how we can accommodate you.

Types of Rooms
Comicpalooza has four (4) pre-set room styles. *Please note, A/V requirements must be noted on the application as not all rooms come with the same setup.
Small Panel Room
Best suited for Discussions. Seats approximately 75 attendees.*
Large Panel Room
Best suited for Discussions. Seats approximately 200 attendees.*
Demonstration Room
Designed for Demonstrations. Includes a large open space for attendee participation, with approximately 100 seats around the perimeter.
Workshop Room
Designed for Workshops. Tables allow attendees to write and/or work on crafts being taught. Seats approximately 30 attendees.
Complete the interest form below and maybe you, too, can become part of the Comicpalooza experience.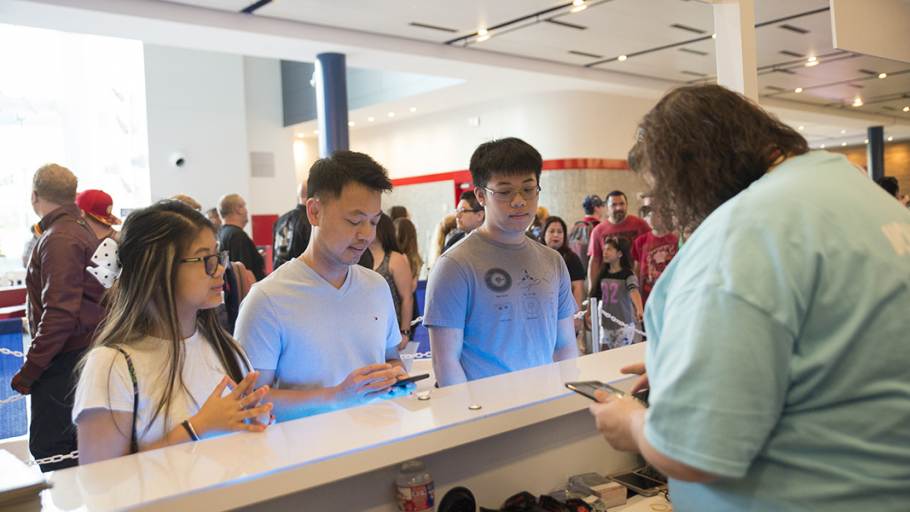 Stay up to date with events, new guest announcements, and more!