At Comicpalooza 2018, we brought together an eclectic group of performers to make you laugh, make you blush, make you bang your head, and make you dance a little…or a lot. We don't judge at Comicpalooza. It's all about having fun! You didn't have to like everything but we're sure you discovered something you liked. Check out what our weekend lineup included.
Concerts & Music
Ghostland Observatory
Ghostland Observatory's entire approach to music - sonically, aesthetically, conceptually - is essentially a melding of the distinctly different personalities of its two members. Thomas Ross Turner and Aaron Behrens. Whereas Turner, the producer/drummer/keyboardist of the duo, finds solace in the minimal, bleak cable-patch squawks of Karlheinz Stockhausen and the analog-disco-thump of Giorgio Moroder, Behrens' interests lie more along the lines of psychedelia, rock and various country and blues artists.
The result is a shimmering, pulsing pop music that is at once kinetically alive with Behrens' striking vocals and driving guitar work but also anchored firmly by Turner's percussive beats and Moog-generated melodies and hooks. Common descriptions include "electro-dance rock," "synth-funk" and "Freddie Mercury-helms-Daft Punk." Ghostland

H2Awesome!
H2Awesome! is a Nerd Rock band that is a cross between Weezer, the Bloodhound Gang, and Iggy Pop...but much nerdier and with more Kaiju references. Comic Geek Speak called them "pure punk rock goodness". H2Awesome! members are straight out of the NY comedy community (Upright Citizens Brigade, the PIT) and have cut their comedy teeth working and training with such notables as Amy Poehler, Tina Fey, Adam McKay, Rob Riggle and others and have written or been seen on Comedy Central, Conan O'Brien and Nickelodeon. They are also founders of Rock Comic Con and the curators of Nerd Music Night. They were recently nominated for a Geekie award and just released their first LP, "Zero Charisma", available at http://www.H2AwesomeMusic.com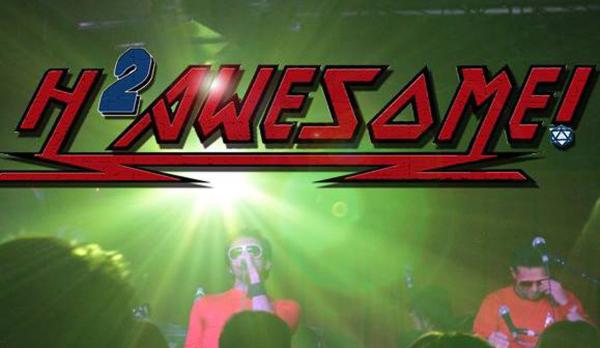 The Returners
The Returners are a five-piece VGM (video game music) band based in Austin, Texas. Among their claims to fame are a flute-playing front woman and a singing drummer. They breathe new life into songs from retro and modern video games in a live rock band setting, along with a few non-gaming favorites from cartoons, musical theater and more. They're a little metal, a little symphonic, and a lot nerdy. Follow their adventures at http://the-returners.com!

School of Rock
School of Rock Katy was excited to return to Comicpalooza this year to ROCK the house. School of Rock is a performance-based music school for kids ages 6 through 18. Their students combine one-on-one lessons with weekly band rehearsals, eventually getting on stage in front of live audiences. Their House Band was pumped to play at Comicpalooza for the first time last year, bringing their infectious mix of classic rock and modern hits to entertain the eager comic fans.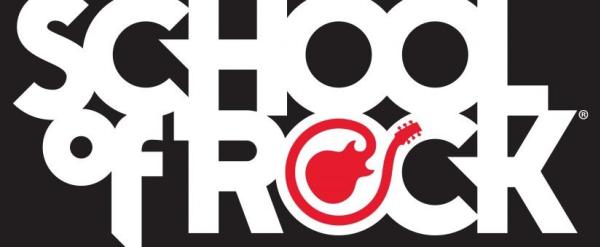 Improv! The Musical
During Comicpalooza the Musical performers created a new musical based on your experience at Comicpalooza! This is Houston's only fully improvised musical, where everything was made up on the spot! The plot, the music and the choreography were all inspired by the name of the musical – which was provided by you! It also featured a live band!
Comedy
ComedySportz
ComedySportz is a competitive, fast-paced, improvisational comedy that is appropriate for all ages. It's not comedy about sports, it's comedy played as a sport. Two teams of professional players incorporated audience suggestions while competing in rounds of improv games similar to TV's "Whose Line is it Anyway." Each team vies to inspire the most laughs. With the help of a referee, the audience selected games, generated suggestions, and determined the winner. The possibilities were endless. No two matches were alike. It was fast, funny, and interactive.

Dim N Wit
"Two Brothers, Healing the World, One Hug at a Time." Dim N Wit, the Fairy Brothers are original characters created by two guys that never thought it would become this big, or make this many people happy. Their story began in 2010 when "Wit" talked "Dim" into attending a Renaissance Festival in Texas dressed as winged fairy. Since then, they bring their unique sense of humor and fabulousness to Renaissance Festivals, Comic Conventions, Parades, and Charity Events all over Texas, Louisiana, Arizona, Kentucky and Georgia with many more locations planned in the future. Their colorfulness has been seen on almost every form of social media, many newspapers (online as well as print), radio, and TV.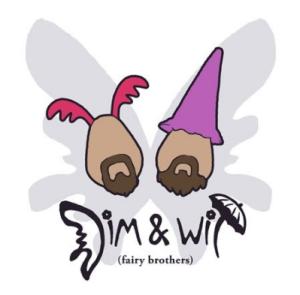 Kommander Kibbey
Kommander Kibbey, aka Lanny Kibbey, was born into a family of entertainers and began performing professional magic shows at the age of 12. Lanny has delighted audiences all over the world with his unique brand of magic. The Kommander Kibbey show is a steampunk inspired Illusion and comedy show with a neo-victorian theme, combining state-of-the-art illusions, sleight of hand, side-splitting comedy and plenty of audience interaction!

Dance
Kendolls
The lovely ladies and gentlemen of the Kendolls had a night of indulgence as they put on their first show at Comicpalooza! Guests that love burlesque and enjoy a good show made sure to stop by for the fun!
                
The Vixens
The Vixens are a cosplay dance troupe formed in 2015 from San Antonio. Initially brought together by a shared love for cosplay they soon found that each shared a unique talent and passion for dance. Together, they specialize in a variety of styles from EDM, Go-Go, Poi, Hoop, Fans, Fire, Folkloric, Belly dance, Contemporary, J-Pop, K-Pop, Swing and Blues. Often performing in cosplay their energetic, varied performances are sure to have something for everyone. 
Ice Sculpting
Reverend Butter
Reverend Butter has his own category. He's cool, in that rock and roll meets beautiful art kind of way. Attendees watched as he transformed a block of ice into a masterpiece before your eyes.
Performance
The Royal Mystic Order of Chaos
We at The Royal Mystic Order of Chaos (TRMOC) like to think about the 1975 cult classic film, The Rocky Horror Picture Show, as something more akin to an institution. A rite of passage so to speak. Do you remember your first time? Did you sneak out of the house with friends and go see Rocky? Or maybe your parents took you. Your brother. Your sister. Your boyfriend or girlfriend. How you got to the theater and more importantly who took you is as much a part of the Rocky Horror tradition as much as anything else. Rocky is an experience to be shared; there is nothing else like it in the world.
The film is Rated: R – Restricted
Under 17 required accompanying parent or adult guardian. Contains some adult material. Parents are urged to learn more about the film before taking their young children with them.

Star Wars: Unscripted
What if Owen Lars' moisture farm was a meth lab? What if Luke used yoga instead of the force? It was all up to the audience to decide in a hilariously raunchy parody that was never the same show twice. Improvisers mixed up the 1977 sci-fi classic "Star Wars: A New Hope" using audience suggestions to reinvent the characters and situations, and encouraged the audience to cheer, jeer, and participate throughout the show.