We had close to 200 entries from which a panel of judges voted. All of the entries were crazy cool! We encourage you to get to know these winning artists better and check out more information about them below!
---
Artwork provided by Aaron Williamson: Booth # 3317
Website: www.facebook.com/aaronartdesign
Aaron Williamson is a traditional penciler/inker with over 10 years in the comic book industry. His detailed style can be attributed to his self-taught skills, discipline, and dedication to the craft. A few of Aaron's personal milestones include; graduating with a degree in Photography, and a degree in Drafting. Also serving honorably in the U.S. Marine Corps.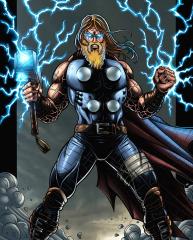 ---
Artwork provided by Art of Kevin T. Chin: Booth #3633
Website: http://www.kevinchinart.com
Kevin T. Chin is a professional concept artist and freelance illustrator and sells high quality 11x17 sized prints consisting of original and fan art as well as large silk-screen printed posters of his work. Kevin also offer artbooks, sketchbooks, and vinyl stickers.

---
Artwork provided by Devin Lawson: Booth # 3308
Bio & Website coming soon!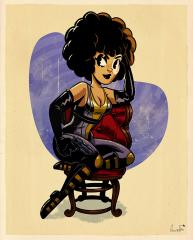 ---
Artwork provided by Doll + Rocket: Booth # 3108
Website: http://dollandrocket.com
Doll + Rocket was founded by a designer from Houston and a French artist; both inspired by a love of comics, science fiction, and the natural strength and beauty of women. The store is about making our comic pop off the pages and come into our world. We create out of this world apparel, accessories, prints, and more that have handmade details and embellishments. We pride ourselves on creating collectable fashion - meaning most of what we do is limited edition so that everything we sell retains its unique value. Founded by collectors, we like to make sure that things are numbered and/or they have special, one-of-a-kind details. Our first collection was released at the end of September and our next release will be in February. For Comicpalooza we would have our comics, t-shirts, sweatshirts, a jacket, pins, patches, stickers, prints, original artwork, some special items for the event, and more. Our founders would also be there to add bespoke details for people as requested.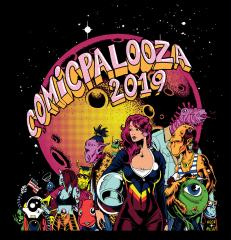 ---
Artwork provided by Ed Kraatz III: Booth # 4017

Website: www.eeknation.com
Edward is a nationally published comic book artist. His credits include cover artist for IDW Publishing on and Dark Horse Comics. Some of his credits also include movie concept artwork, film making, and concept work on the best-selling novel "Strand: The Prophecy. Edward has also helped create, co-produce and starred in a short movie titled, "ColdFier", which can be found on IMDB.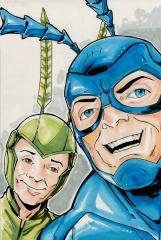 ---
Artwork provided by Elletra Parnell: Booth #3533

Website: http://www.elletraparnell.com
Elletra sells postcard prints, original works, stickers and copies of her original children's book that she self-published, using funds acquired through a successful Kickstarter campaign. Elletra also takes on original commissioned pieces at events like Comicpalooza.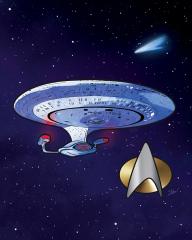 ---
Artwork provided by Fine Art by Ash: Booth # 3530, 3532

Website: http://ashgonzales.com
Original prints and paintings by Artist Ash Gonzales

---
Artwork provided by Jeff Mueth: Sadly Jeff had to cancel his 2019 booth appearance at Comicpalooza. You can catch him at our live art auction Saturday at 7pm.

Website: www.facebook.com/jeff.meuth
Jeff Meuth has been a professional graphic artist for over 10 years. He also worked as apenciler and cover artist for Red Tower Comics. He now is a sketch card artist for Upperdeck, Topps Trading Cards and Dynamite Trading Cards has done such sets as Marvel Masterpieces, Spider-Man, Star Wars and Walking Dead his experience ranges from company logos to computer graphics for T-shirts. His current work includes and covers for local comic companies and Upperdeck Trading Cards, Topps Trading Cards and Dynamite trading Cards.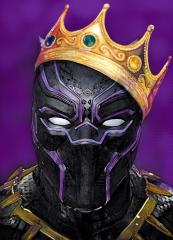 ---
Artwork provided by Juan Castro: Booth # 3534

Website: http://oxccomics.com/
Juan Castro will be selling 11x17 and 13x19 prints, T-Shirts, artwork and stickers with original designs. Mix pop culture themes. Itchy & Tom, Leonardo and Deadpool, GoT and Charizard, Dexter's Laboratory and Dexter (Showtime), etc. Posters , shirts and stickers of original artwork that mixes pop culture themes.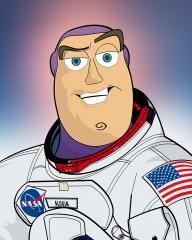 ---
Artwork provided by Mark Nasso: Booth # 3819

Website: www.nassodesign.net / www.theundergroundforest.com
Mark illustrates, writes, and self publishes his comic series, "Land of the Rats" which is the focus of his con table. Along with comics he will have accompanying t-shirts, posters, stickers, and other memorabilia to promote his books. A small portion of his table is devoted to selling original art (comic pages, paintings, and framed art). Mark's work is illustrated in ink, pencil, or painted canvas. He has illustrated sketch cards for Cryptozoic Entertainment and Upper Deck and sell artist proofs at his table. Mark also offers a small amount of fan art which is mainly based on Star Wars, Lord of the Rings, or Teenage Mutant Ninja Turtles.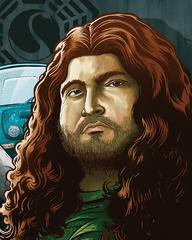 ---
Artwork provided by Mega Mouse Arts: Booth # 3300

Website: https://www.facebook.com/Mega-Mouse-Arts-1838847966356175/
Megan Staba is a 13 year old self taught artist from Sealy, TX. She has been drawing since she was two years old, loving to draw any characters from books, tv, anime, movies, and her imagination. Megan has her own booths at the Texas Renaissance Festival and Sherwood Forest Faire.. Megan works in graphite, prismacolor coloured pencil, and digital art, selling prints of her fan art and original characters. She will also have colouring books, stickers, and bookmarks of my work available for sale.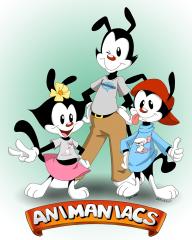 ---
Artwork provided by Novekai: Booth # 3512

Website: http://www.novekai.com
Novekai is a digital artist that creates illustrations and character designs. Anime, video games, and comic books. Art prints large and small, stickers, and half top loaders.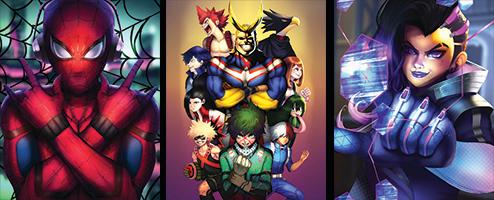 ---
Artwork provided by Rio Burton: Booth # 3102

Website: http://rioburtonillustration.com
Rio Burton creates dark fantasy pieces, especially wolves. Her enamel pins feature "elemental wolves" such as fire, water, earth etc. I also have enamel pin "RPG Wolves" wolves of different RPG classes such as mage, warrior, rogue etc. These are all original designs. Rio currently has two artbooks- her collection of Mermay pieces and Inktober pieces published in a small book.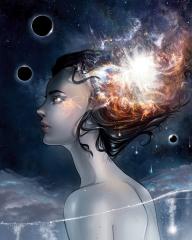 ---
Artwork provided by Toni Shelton: Booth # 3302

Website: Coming Soon
Toni Shelton is an illustrator and designer who does traditional pencil line work with mostly digital coloring. Toni enjoys creating art from video games. Toni sells high quality art prints and small-scale merchandise including: art books, jewelry, buttons, magnets, bookmarks and art cards. Toni also offers custom commissions.