Comicpalooza's gaming filled half of the 3rd floor and inspired players to play, compete, watch and learn. Throughout the weekend the casual gamer enjoyed our free play area while competitions for the worthy opponent were available on PC and consoles, as well as old-school systems that were provided by Retro World Series. You found a new passion or embraced a love from the past because it was game on!
__________________________________________________________________________________________________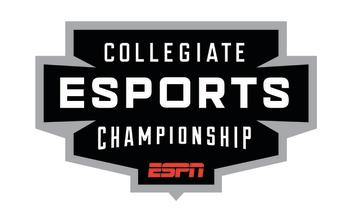 ESPN Events teamed up with top esports publishers and hosted the inaugural ESPN Collegiate Esports Championship (CEC) at Comicpalooza, with highlights by league semifinal and championship matches in multiple game titles. Hundreds of schools from across North America competed in qualifiers hosted by Tespa and Collegiate Star League (CSL) for their chance to compete in the live LAN (local area network) championship event weekend. Scholarships were awarded to the winning teams' institutions.

Comicpalooza 2019 Tournament games included Dragonball Z Budokai 3 on Playstation 2, NBA 2K19 on Playstation 4, Mario Kart 64 on Nintendo 64, Super Smash Bros. Ultimate on Nintendo Switch, Racket League on PC, Halo 5: Guardians on Xbox One, Dr. Mario on NES, Street Fighter V on Playstation 4, Marvel vs Capcom 2 on Sega Dreamcast, Super Smash Bros. on Nintendo 64, Super Bomberman 2 on SNES, Pokémon Stadium on Nintendo 64 and League of Legends on PC.
Console Freeplay & Tournaments powered by GameStop

PC Freeplay & Tournaments powered by AMD