Your Comicpalooza 2020 Dealers application has been approved, you're ready to select your booth, now what? You need to complete your purchase below. Growtix is a great system but we're asking it to work a bit differently than initially designed, so that you can pick your own booth. Based on our experience and customer feedback, we have some recommendations on how to proceed that will make it easier for you:
Start with the Exhibit Hall map, by clicking the link, and note a few booth options you prefer.
Choose Dealer's Booth from the dropdown menu on the left.
Choose a sub-category that takes you to your booth option. We added sub-categories by hundreds so you can quickly scroll and find the booth section and number you are looking for. For example, if you are looking for booth number 2021, first click on the sub-category 2000s and then look for the booth number.
*Alternatively, you can start with a section you're interested in and see the booths that are available and then look at the map. This can be easier when a lot of booths are already sold.
If the booth you are interested in shows as unavailable when you try to purchase it, but is not showing SOLD OUT, refresh the page or wait a few minutes. This can happen if someone else has selected the booth and has it in their cart. If the problem continues, select another booth or email exhibitors@comicpalooza.com with the booth # you were trying to purchase.
Once you find an available booth that you like, add either the booth or booth deposit option to your cart. DO NOT SELECT BOTH.
If you select the deposit option for your booth and refresh the page, it may result in a second payment for the same amount. This would appear as a double charge but is actually the second half of your deposit payment for your booth. If this happens, please email exhibitors@comicpalooza.com and we will issue you a refund.
Review your order total on the right and fill out all necessary fields. Growtix requires you to check the box acknowledging their terms and conditions, privacy policy, and event disclaimers.
Hit submit once, hitting it multiple times may lead to a double charge.
Once your purchase is complete, you will receive a Confirmation Email from Growtix. If you're not sure your order went through and you did not receive a confirmation email, feel free to email us at exhibitors@comicpalooza.com.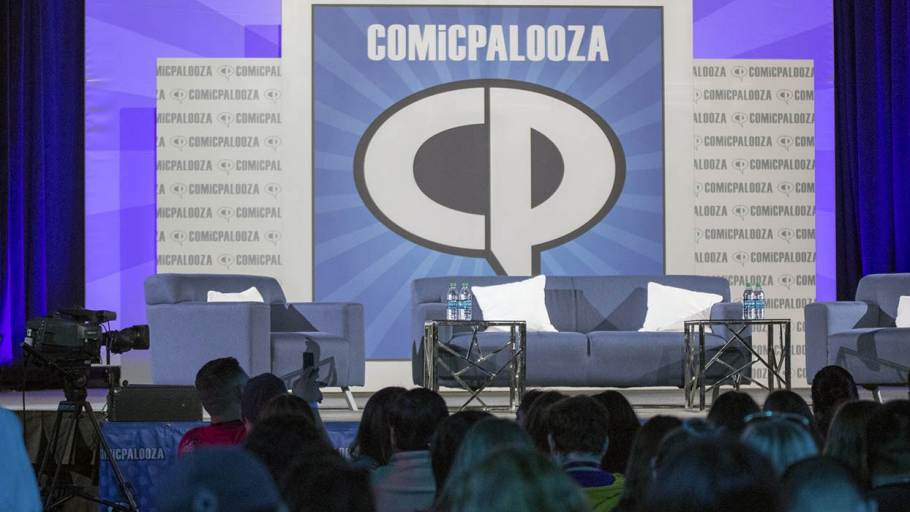 Comicpalooza is the largest annual, multi-genre, comic book, science fiction, anime, gaming, and...