Exhibitors
Exhibitors Badges
Additional badges can be purchased for exhibitor use only here.
Exhibitor Agreement
You can download the Exhibitor Manual from here. The last 4 pages in the document are the exhibitor agreement, you will need to print and sign this agreement in order to receive your booth assignment at the show. If you do not sign this agreement you will not be able to exhibit at Comicpalooza. 
Freeman and Smart City Orders
If you plan to order additional items from Freeman or Smart City please complete the forms and follow the instructions found in the exhibitor manual. The discount period is different for both companies. Please pay close attention to the dates if you are interested in purchasing internet, electricity or additional booth materials.
Exhibit Floor:
Click here to find your booth number and see below for the map.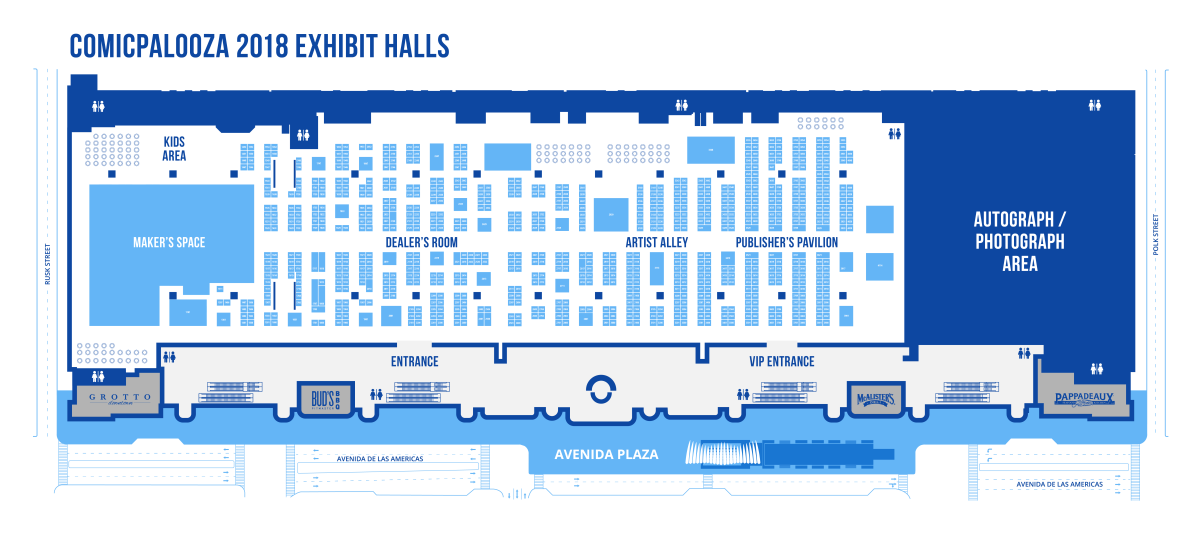 Parking
PARKING behind the George R. Brown Convention Center is unavailable this year but parking accommodations have been made with the Astros Parking Lots with negotiated rates for Comicpalooza Exhibitors.
Daily (Thursday–Sunday) fee of $11.40
Please note:
Security will be present at the lots

Vehicles will need to have a pre-paid parking pass or will be subject to the daily rate of the lot

Once you exit the loading dock and take a left on Chartres Street, the lots are down 3 blocks on your left and right
Go to 469 Saint Emmanuel St., Houston, TX 77002 and an attendant will direct you where to park.
Overnight Parking (4 days)
Thursday – Sunday (24 hours; begins at 6:00 AM Thursday) | North Diamond Lot – limited to 120 spaces
Daily Parking
Thursday, May 24th 6:00 AM – 2:00 PM (Friday) | Lots B & C

Friday, May 25th6:00 AM – 6:00 AM | Lot A

Saturday & Sunday, May 26-27th 6:00 AM – 1:00 AM (Monday) | Lot C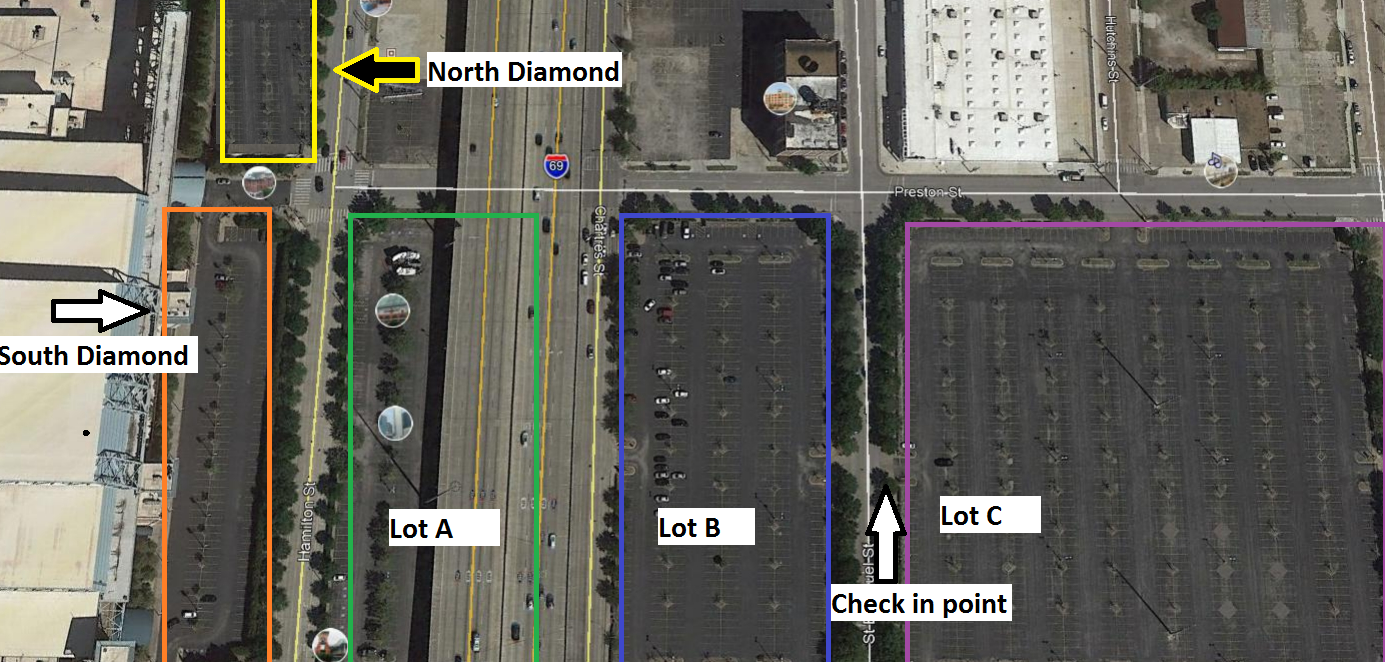 Load-In and Load-Out Procedures
New instructions for the Load In and Load Out procedures can be found here.

Marketing Toolkit
We've added something new this year! To help you promote your attendance at the show, we've provided several of our logo options along with several sets of graphics for your use. Click here to review the marketing toolkit guide or here to a look at all of the options. If you have any questions, email marketing@comicpalooza.com
Hotel
Hilton Americas-Houston is Comicpalooza's headquarter's hotel but several establishments have offered special rates for our guests. To see the options click here. 
We look forward to seeing you this year at the show. As always if you have any questions feel free to reach out to us at exhibitors@comicpalooza.com