Star Trek Speed Pass
To boldly go! Purchase the Star Trek Speed Pass and get through the priority line faster than the speed of light to see The Next Generation cast members Gates McFadden and Michael Dorn as well as Wilson Cruz from Star Trek: Discovery.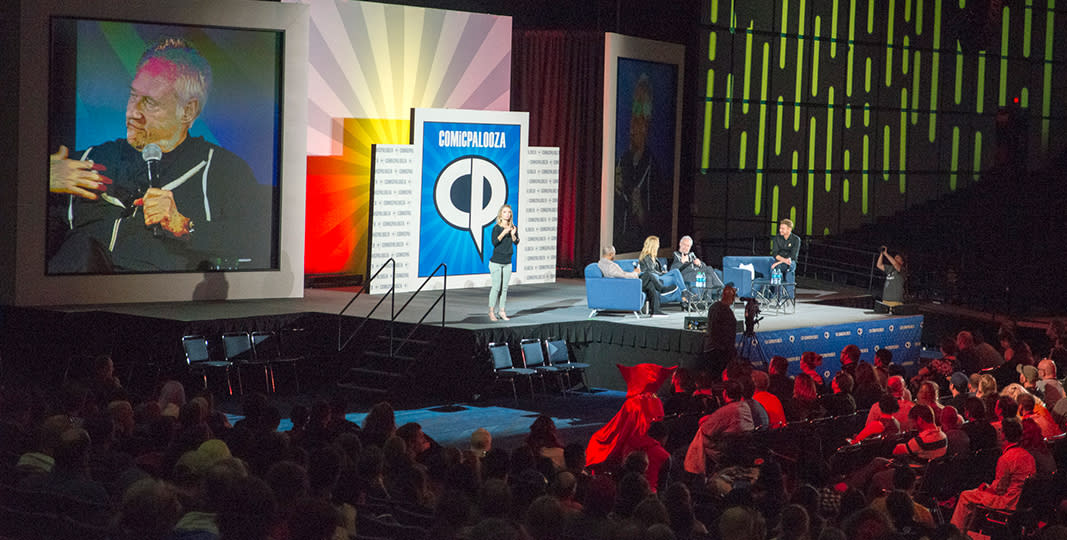 Panel Time: Sunday May 12, 2019 at 12:00 p.m. - Ballroom C
What's included:
3-Day Admission to Comicpalooza 2019

30 minute early admittance to the Exhibit Hall

Priority line jump for all autographs, photo ops and panel sessions related to Gates McFadden and Michael Dorn. Autographs and photo ops must be purchased separately.
Top 10 Star Trek: The Next Generation Episodes
Star Trek: Discovery - Paging Dr. Culber